Access to this Website is by "Invitation Only"
Dear Thought Leader,
Congratulations for thinking big and being special! 
The Impact Action Plan System is unique. It's the world's only PROVEN comprehensive marketing and partnering building system focused entirely on making sure that your ideas, products and services spread like wildfire to millions of people each day through the amazing leverage of science, technology, collaboration, marketing and partnering — to build solid profits for your business or organization.
It only takes minutes to get started, but builds profits and relationships that can last a lifetime.
This new adventure will take your visibility, reach and profits to a new level that you can't even imagine right now by leveraging the power of clear direction, knowledge and community.
The Truth Is, It's Getting 
Harder
, NOT Easier to Cut through today's NOISE and build your Personal Success Story!
David Shenk, in his book "Data Smog: Surviving the Information Glut," states that in 1971 we were exposed to an average of 560 advertising messages per day. By 1997 that number had grown to over 3,000. Today conservative estimates put it at over ten thousand! That's each and every day!
Think about it: Every time you flip through a newspaper or magazine, you encounter hundreds of ads. Add to that everything from TV and radio ads to product placements, billboards, direct mail and postcards, ads on the Internet from every direction (an hour of surfing on the web can easily yield more than a thousand ads), ads on the sides of trucks, vans, signs hung on telephone poles, telemarketing ads, door-to-door salesman, the list goes on. You can easily see how they pile on quickly!
Everywhere we turn we're being bombarded with ads from any and every direction. And therein lies the problem.
How do we get our ideas, products and services noticed, much less acted upon, in such a noisy crowded world?
It gets worse when you consider that the number of ad impressions we get every day is growing, and will only continue to do so. Ten thousand ads a day today may be 365,000 ads a year, but what happens when we hit 20,000 ads a day? Or 30,000? After all, it's just a matter of time.
That's one of the reasons why businesses that always found it easy to turn a profit are starting to see their customer base dry up. They're finding it increasingly difficult to maintain their growth, even seeing income they once took for granted shrivel up and die.
And forget it if you're a newcomer to the entrepreneurial world. The odds are stacked higher against you than they ever were in the history of mankind!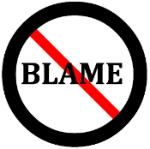 But Don't Blame Yourself! Here's The 
REAL

 Culprit…

Most people who try to build their dreams go about it completely wrong. In fact, I'd wager that over 99% of them are clueless when it comes to marketing and partnering that gets real results.

You can't blame them. They go about it the same way everyone is doing it, because they're stuck in the procedural traps. The blind leading the blind.

Chances are if you were to dip your toe in the water and join them, you'd make the same mistakes, throwing money away at ineffective products and services  that suck your wallet dry like a creek in the Sahara!

There are some brutally effective ways to market your product or service and build a solid business or non-profit organization — some even call them "unfair". I'll tell you about a few of them in a moment…

But first, consider this: Even if 99% of all entrepreneurs, experts, authors, coaches, speakers, corporate leaders or non-profit visionaries  are getting it wrong when delivering their message, building a solid platform and leveraging partnerships, the other 1% are getting solid returns on their investments. I'm talking 250%, 400%, 725% or MORE!

And that's the real problem for you. The more times a person is exposed to a truly solid idea, product or service every day, the more effectively you are locked out . People who know what really works  are competing with you and mopping the floor with your hard fought efforts in the process!

I imagine there may have been times in your life, perhaps even now, when you wonder how you're going to pay your bills next month, whether your newest product will sell or bomb, and if you can sustain, even multiply, your income. Even the market leaders worry about the slump "just around the corner." After all, what would happen to their income?

In fact, maybe you're even facing a new situation right now that is so challenging, you're grasping at straws to make a consistent profit. You wake up each morning with the same problems on your mind from the night before, and you just want to turn over and go back to sleep.

Failing is not an option, but you're still struggling to find the right strategies to get you the successes you need and deserve, after all of your efforts. Perhaps you've hit a brick wall when it comes to electrifying your prospects and converting them to eager buyers. I believe that would make anyone anxious.

You especially dread the possibility of shouting from the mountaintop about your latest product, only to be answered with silence: no leads, no sales. Or spending a small fortune only to discover later that your money would have been better spent elsewhere. Doesn't anyone want this product? Why are sales of my best sellers suddenly declining? Is this a prediction of things to come? You ponder these questions and wonder if your business is headed for Chapter 7.

Think about the reasons you went (or are thinking about going) into business for yourself. Sure, we all want to be successful, but for many folks, they want to be their own boss, to run things the way they see fit. To be financially free and have extra time for leisure activities and the family.

The money is definitely a big perk—when things go right. But what is money, really? It's nothing by itself. No, the true advantage to having more money is the freedom it brings you. The freedom to live out your dreams, to travel and see the world, to lead a quality of life we all strive to attain.

We all want to eliminate money worries for good, bump ourselves into a higher bracket. No more going to bed at night with that all-too-familiar stress and anxiety, bile burning up from your esophagus as you reach for another Tums. Just peaceful easy sleep. Life is good!

Except… most business owners find out that just the OPPOSITE is true. They give up all their free time, their family time, their hobbies and passion that makes life worth living. That peaceful sleep never comes. They end up being a slave to their business, working 18 or more hours a day just to put food on the table, hoping success is "just around the corner."

Sadly, often it isn't. According to the Entrepreneur Magazine, 94% of all businesses fail within the first 5 years. Many budding entrepreneurs often crawl back to their old job or start looking for a new one when their business is thrown under the bus.
Except Here's What They 
Don't

 Tell You

There are 4 main reasons that I've found for the majority of these businesses going belly up:
No clear direction
Lack of knowledge
Lousy marketing
Trying to do it alone.
Have any of these problems, and it's like trying to fill a leaking bucket. You may be able to keep the bucket from draining for a little while, but as soon as the water runs out, it's only a matter of time before you're dodging creditors again.
After finding your direction and focus, lousy marketing is usually the biggest of the problems, because if you have a solid marketing plan with REAL "in the trenches" results, it's not often difficult to find funding.
Heck, one booming marketing campaign could solve all the money problems for the foreseeable future.
But … When you starting adding the leverage of a supportive community magic happens.
But there's that pesky noise out there again! You're competing against solid professionals producing ten thousand ads. Every day. And you know it won't be long before that number doubles.
Well believe it or not, there is some good news to all this. You see, this increased chaos works just as much against your competitors as it does you. That means those who are willing to learn the principles of positioning, partnering and impact are going to be light years ahead of those who don't.
Imagine that such worrisome thoughts are the woes of other poor unfortunate businesses:your competitors! Imagine how much better it would feel to have the confidence that grows only from knowledge—the knowledge of how to automatically stack the odds of winning in your favor on each and every project you launch.
What if there was already a set of proven strategies and tactics that cut through the noise like a laser? A success formula that YOU can simply copy and paste right into your own business!
Introducing: A System Unlike 
Any

 Other

"Impact Can Get You There!"
"I think it's such an important topic and people miss it because everyone tries to market by copying other people and they forget how to stand out… You have to read Impact to understand how to stand out from the crowd. Impact can get you there."
— Rick Raddatz
CEO of Xiosoft.com
---

"One Of The Most Low-Key Geniuses I've Ever Met!"
"Ken McArthur is one of the most low-key geniuses I've ever met. I've never met anyone with such a big brain who had such a big heart."
— Mark Joyner
Best Selling Author – Simpleology
---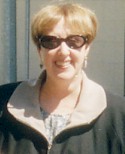 "A 7 Figure Income"
"We're earning a 7 figure income and it is because of Ken McArthur who really gave us our start and a push in our business."
— Jane Mark
JPEAdvertising.com
The Impact System is unique. It's the world's only comprehensive impact partnering system focused entirely on making sure that you get focus, build a solid financial platform and spread your ideas, products and services like wildfire to millions of people each day through the power of facilitated partnerships.
The Impact System drives ideas, products and services into the public eye every single day, because it is backed by the world's most experienced group of mass media specialists and an amazing team of world-class partners.
I'm talking insider contacts who really know the ropes, because they've put in their time on the front-line trenches.
"Get Ken On Your Side!"
"Ken McArthur is the #1 internet genius out there today: Bar-none! His expertise in joint ventures and mastering the Internet is absolutely by far, second to none. I love doing business with Ken. Take action today – Get Ken on your side!"
— John Di Lemme
International Motivational Speaker
Million Dollar Internet Marketer
---
"Impact Will Take You To The Next Level…"
"Ken is developing new ideas about influence, about being seen and understood, about being presented in ways that you've never experienced or thought about before that will absolutely transform who you are.
"Ken's information is exciting, it's big – it's beyond big. Ken is the kind of thinker that you want to be associated with. Impact will take you to the next level."
— Dave Lakhani
Best-Selling author of Persuasion, The Art Of Getting What You Want
---
"Priceless!"
"Ken McArthur literally focused his life and his purpose in life is to help people create an impact and make a difference in the world. Any chance you have to get around Ken so that you can make the kind of impact that you want to make in the world yourself is priceless."
— Jason Oman
#1 Best-Selling author of Conversations With Millionaires BestSellingAuthorSecrets.com
---
"Amazing Reputation!"
"Ken McArthur is somebody that says and does what he says he's going to do. All you have to do is do a Google search on Ken McArthur and you can see the amazing reputation this man has."
— Glenn Dietzel
AwakenTheAuthorWithin.com
World-Class Content Added Constantly
Here's Just a Taste of Some of the
Instant Content Available in Seconds
Getting Started …
Fundamentals of Making Money – Yanik Silver
Idea Generation – Dan Nickerson
Goals and Motivation: You Aren't a Toddler Anymore – Ken McArthur
Context is Everything – Glenn Dietzel
Quantum Leap Profits – Tracy Repchuk
Creating a Profitable Website – Frank Sousa and Paul Counts
How to Destroy Your Business For Fun and Profit – Rick Raddatz
Profit Ignitors For Your Business – Bob Yeager
Basics …
What is a Long Tail Keyword – Chris Moos
How to Find and Register a Domain Name – Chris Moos
Keyword Research Basics – Chris Moos
Niche Research – Chris Moos
How To Set Up a WordPress Blog From Scratch – Chris Moos
Sales …
Increasing Your Sales By a Factor of Three – Preston Rahn
Building Your Sales Funnel – Todd Brown
Lead Generation – Dan Giordano
Copywriting …
Simple Secrets of Persuasive Copywriting – Joe Sugarman
One Sales Letter Away From Financial Freedom – Ray Edwards
Copywriting Basics – Carl Galletti
Understanding Good Copy – Trevor Crook
Creating Product Sales Using Great Copy – John Di Lemme
Headlines – Trevor Crook
Copywriter Panel Discussion
Media …
Working With the Media – Sanyika Colloway Boyce
Media Publicity – Sanyika Colloway Boyce
Creating PR – Joe Preston
Mobile …
Mobile Marketing – Joel Comm
Advertising …
Google Insider Secrets – Simon Leung
Pay Per Click Advertising – Anik Singal
How to Profit From Solo Ads – Jayson Benoit
Joint Ventures …
Networking and Referrals – Bob Burg
Joint Ventures – Mark Boersma
"Brilliant!"

"I'm not one to throw testimonials around. In fact, I endorse just a few sites a year… I've done some powerful JV's over the years, that have yielded as much as $20,000 a pop. So I know the power of JVs. And now with your system, I'll be able to get in first, on the best products and services in my niche, without having to actively seek them out. This will save me tons of time finding those elusive high-yield JV partners.
— Jim Daniels
bizweb2000.com
make-a-living-online.com
---
"What A Brilliant Concept!"

"What a brilliant concept! Finally, there's an easy, effective way to reach a group of willing people who can help you promote your product, plus, there are significant opportunities to get 'first dibs' on promoting new products to your own list. This is going to make a lot of money for a lot of people."
— David Garfinkel
"A" Level Copywriter and Copywriting Coach
DavidGarfinkel.com
---
"Incredible, And Even A Little Unbelievable!"

"Imagine building a system jammed to the gills with thetop marketers in the world and allowing every single member to both post and respond to thousands of joint-venture deals posted in the system. So much for the old way of searching the Internet looking for somebody who may possibly, someday perhaps, maybe consider doing a joint venture with you. I know marketing, and I know joint ventures. This system will create many Internet Millionaires before its first anniversary celebration! Count me in!"
— Robert Imbriale
"The Motivational Marketer"
UltimateWealth.com
---
"I'm so MAD!"

"I'm so MAD! Why didn't I think of this? I HONESTLY believe this web site will be the FUTURE of joint venture marketing! How can it not be? You have most of the TOP MARKETERS all in one place to send your JV offer to. It's like joint venture marketing on STEROIDS!"
— Larry Dotson
"5000 Words & Phrases That Sell!"
All the best,


Terms of Service | Disclaimers | Earnings Disclaimers | Refund Policy | Privacy Statement